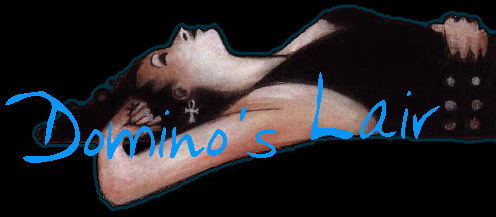 ---
Welcome to my Dominion. It, like much of the rest of the world, is under construction so please pardon the mess, and watch your step.
And exactly who is responsible for all this mess?
Well, that would be me. Domino
...so, do you want to meet some of my friends? and see how they spend their time?
A great List Serv and a wonderful procrastination technique.

The Blah Family Tree Visit the Blah Family Tree just to experience us. Then travel around and visit all the blah sites. See how easily we become addicted and then suffer the fate of those unfortunate souls that have not been added to blah. (Letters asking to be subscribed will be forwarded to blah, read, discussed, laughed about, and then discarded for better entertainment)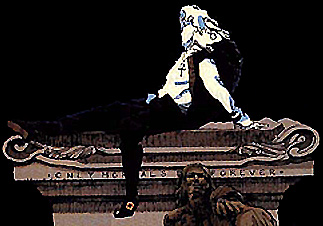 Stuff
Fansub List A page for all the fansubs I've collected and seen.

My Links Page 'nuff said.

Gallery of Dreams My own private collected gallery of images that have affected me somehow. They include some beautiful Death Images.
---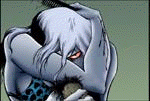 This page is currently under massive re-construction.... (aren't they all?) But I am trying to actually get something accomplished on mine before it drives me insane. (yeah yeah, I know... short commute)
you are the
th
soul to be led here by fate.
---
You can reach me by mail at: domino@marduk.obscure.org
---
The Obscure Organization provides this account.