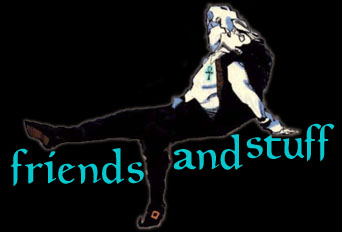 ---
these are some of my friends and the things that they do. so pay them a visit. but be polite, or they'll kill you according to prophecy and stuff.
---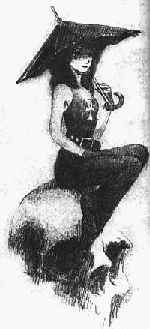 Friends and interesting people

---
...IRC and Other time consuming activities...
these are some of my irc friends
and a few other passions of mine...
Jordan (and my newsgroup Rec.Arts.SF.Written.Robert-Jordan.) It may take up a bit of my time, but it's definitely worth reading. This will connect you to the world of Robert Jordan fandom and fill you in on all the gory details of the Darkfriend Socials. but be careful, you just might get hooked. I did.

HawkAs well as being a fellow Jordan-ite, Hawk runs one of the coolest collections of X-men Fan Fiction sites. And is pretty cool in general. Hawk also has a very cool site on Robert Jordan and if between Bill and Hawk you aren't interested in the books enough to read them then you are a hopeless cause and not worth my time. You probably spend all your time readin trash romance novels or bodice rippers. If you even can read!