---


---
Angel Li
---
---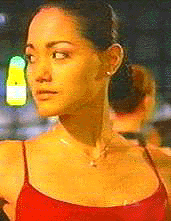 Angel Li, a woman of strange circumstances and past, brought to the Dragons by a sense of loss and a sense of purpose. Bereaved by the loss of her lifelong friend and partner in crime she sought out the Dragons for vengeance aginst those that had taken him from her and then became a leader in the war to protect Chi, as she found a sense of contentment she had never before known.

Now, as the leader of a rag tag group of new warriors she must fight to keep them all alive, and keep the Ascended from accomplishing a repeat of 'Operation Killdeer' the scene of her first exposure to the Secret War and the cause of her friend's death. Still filled with a sense of purpose until her revenge is complete, she sometimes wonders if her passion for this fight will end when his murderer is brought to justice, or if this new home she has found will last.

She and her partners were the best of the best among thieves. Respected in their niche, and the awe of amatuers. Now she must be better, to lead this strange crew against all odds and through the dangers of the Inner Kingdom. And she'd better do it fast, because it seems a few other parties have been expressing interest in our young heroes.
---