IronPort / Cisco: Web Application Design
Since 2005, I've been designing web application user interfaces to be used by system administrators of the IronPort brand of network security products. In my tenure at IronPort / Cisco, I've been involved in numerous software releases across three product lines, including playing a substantial role in the introduction of a new reporting framework. I was involved in the inaugural release of IronPort's Web Security Appliance product, and have served as lead interaction designer on several subsequent releases.
Deliverables
User experience specifications at IronPort may be based on low-fidelity wireframes or on high-fidelity mockups, depending on the project needs. In cases when the interaction is particularly complex or novel, other supplemental documentation such as flow diagrams or state tables may be produced.
Sample Visio wireframe: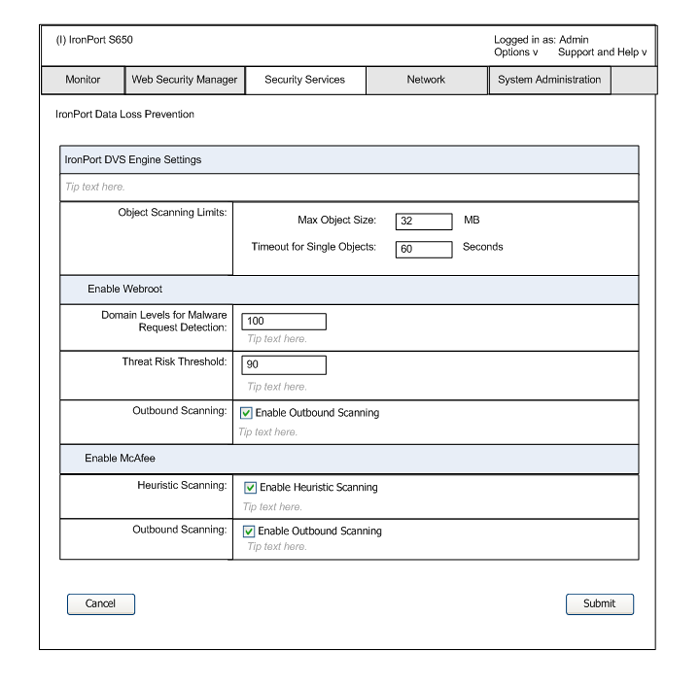 Sample HTML wireframe and associated flow diagram: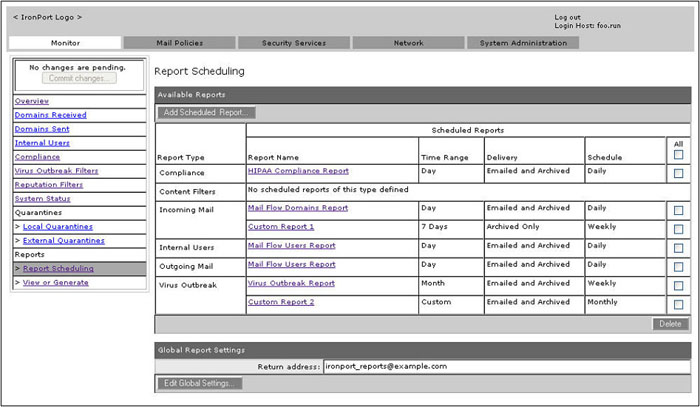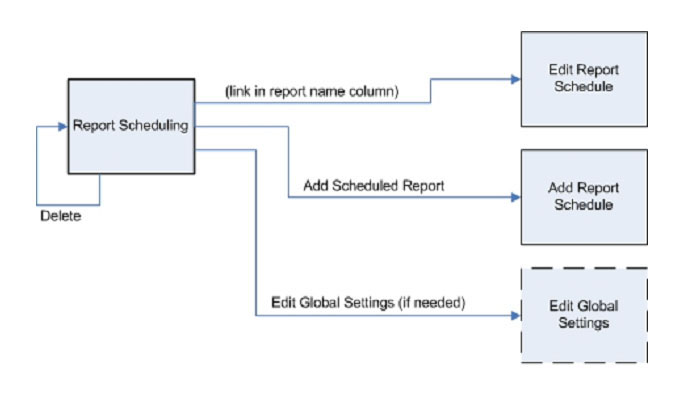 Sample high-fidelity HTML mockup: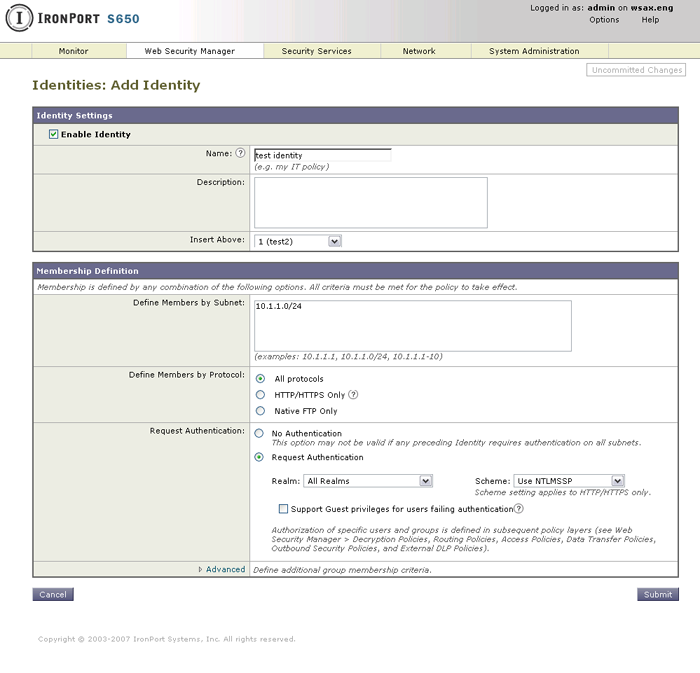 Further documentation from IronPort projects can be presented on request.