Here are some more pictures of my tattoos: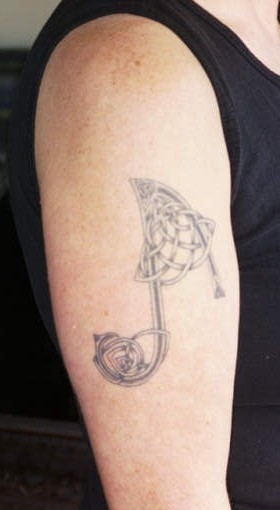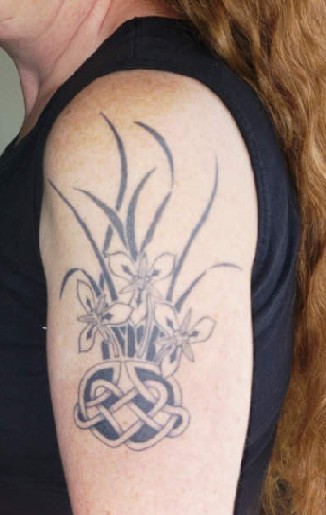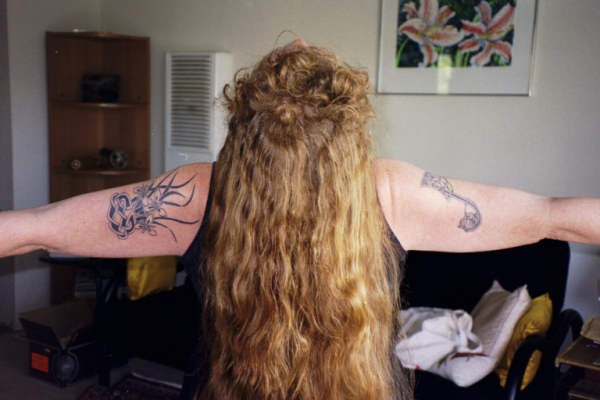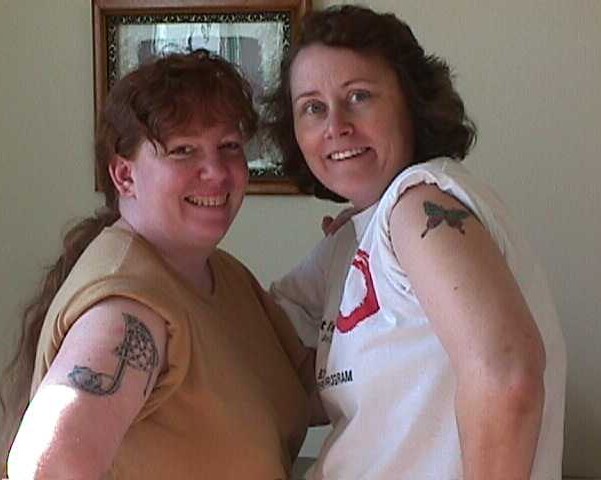 For those of you who are wondering, the other tattoo model in the picture above is my friend (and honorary sister) Jenny. And as a special bonus, the picture below shows me and Kris styling with Karen's motorcycle at the Folsom Street Fair 2000, where I modeled my tattoos on my tattoo artist's request: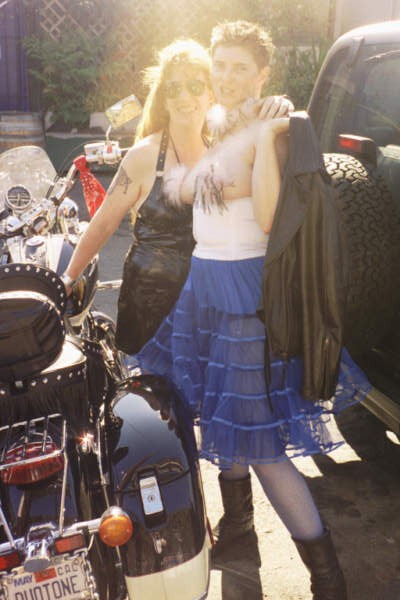 Both of my tattoos were done by a wonderful tattoo artist named Idexa, who is one of the proprietors of Black and Blue Tattoo in San Francisco. I recommend her highly!