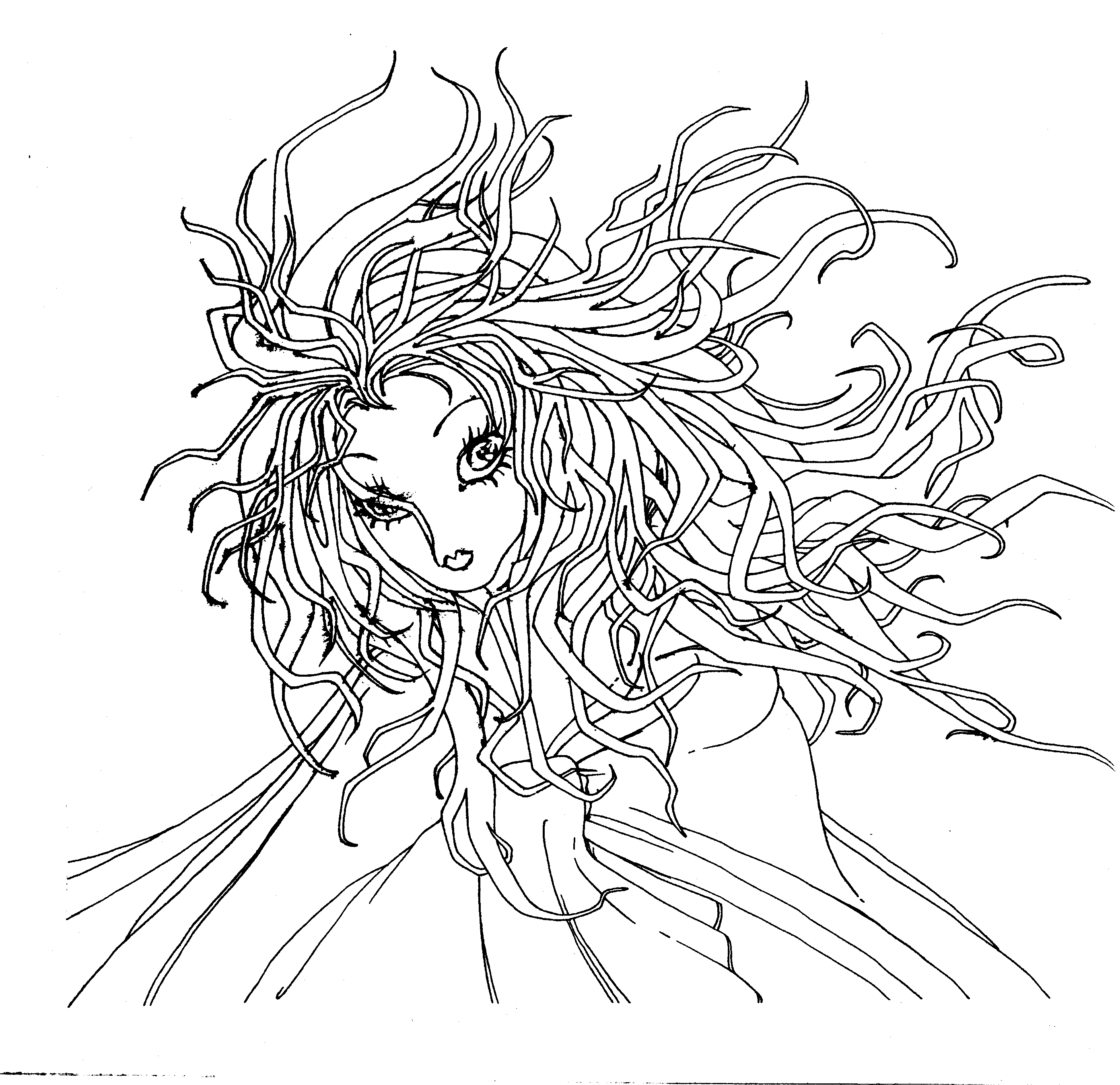 Hi there. I'm Sara Foley. Welcome to my page.
click here to explore a writing in progress.
click here to see another page I wrote.
click here to see an old picture I drew, and an old drawing I'm transforming.
My friend Sherri Beguesse drew the picture of me at left.
The Obscure Organization provides this space for self-expression. Thanks, Richard.