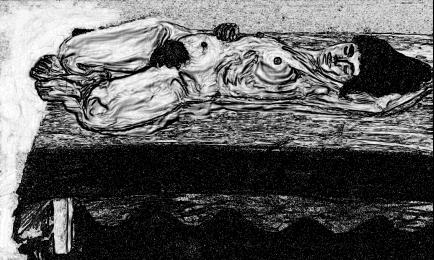 (a larger version (1131 X 679 JPEG, 277 KB) of this image is available.)
In many of the figure drawing-based prints I do, I apply a "Find Edges" filter as one of the final steps. It makes all the electronic brush strokes that went into the work jump out.

Copyright © 1995,2002 by Richard Bullington-McGuire.
Please view the redistribution requirements.
Please feel free to comment.
This page is sponsored by The Obscure Organization.