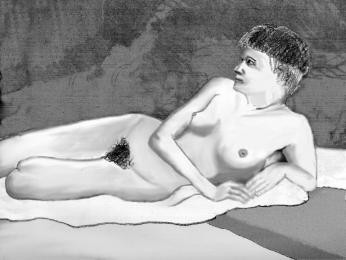 (a larger version (960 X 722 JPEG, 114 KB) of this image is available.)
I work into the image using digital tools, to make the elements in the picture that I see more prominent.

Copyright © 1995,2002 by Richard Bullington-McGuire.
Please view the redistribution requirements.
Please feel free to comment.
This page is sponsored by The Obscure Organization.